WHERE TO BUY THESE
Filed Under:
Asics
|
Sneaker Collection
|
Sneaker Videos
February 12, 2018
It's been a minute since I broke out a pair of these, but now I'm back rocking some Asics Gel Saga Easter Pack. The shoe is obviously part of some Easter themed kicks that came out from Asics – hence the name and the pastel colorway.
What To Sport These With?
These were always tough to match up, so my picks for pants include light wash or grey denim or black pants. For a top, I'd stick to light colors like grey or white. I have a pink layering tee I might finally have to put into use with these to help accentuate the Easter vibe.
Materials
These are really nice in hand! The suede is very good for a shoe of this caliber and the construction is on point! I've been really happy with the last few pairs of Gel Saga's I've gotten and these in particular have better suede than a lot of the Gel Lyte IIIs and Gel Lyte V's I've copped recently!
Fit
The Asics Gel Saga Easter Pack fit true to size. These are one of the easier models to size on because they have a more "standard" sneaker fit than GLIII's and V's. No split tongue, no neoprene bootie, just a regular tongue. These are also really comfortable! Everybody seems to be sleeping on this pair but it has a real premium look and feel to it and the shape is definitely that classic pointy toe that you know I love!
The colorway reminded me a little bit of some Air Max 1s that I used to have but sold, so the feels were strong when I copped these. I'm a big fan of the Gel Saga model, and it might be my favorite type of Asics overall, so I'm always paying attention to see when dope colorways like this release. I highly recommend picking up a pair of these if you're into nice materials and are feeling the colorway!
Where To Cop the Asics Gel Saga Easter Pack:
As of the writing of this article, eBay is your best bet for these.
I've also seen these on Amazon's website.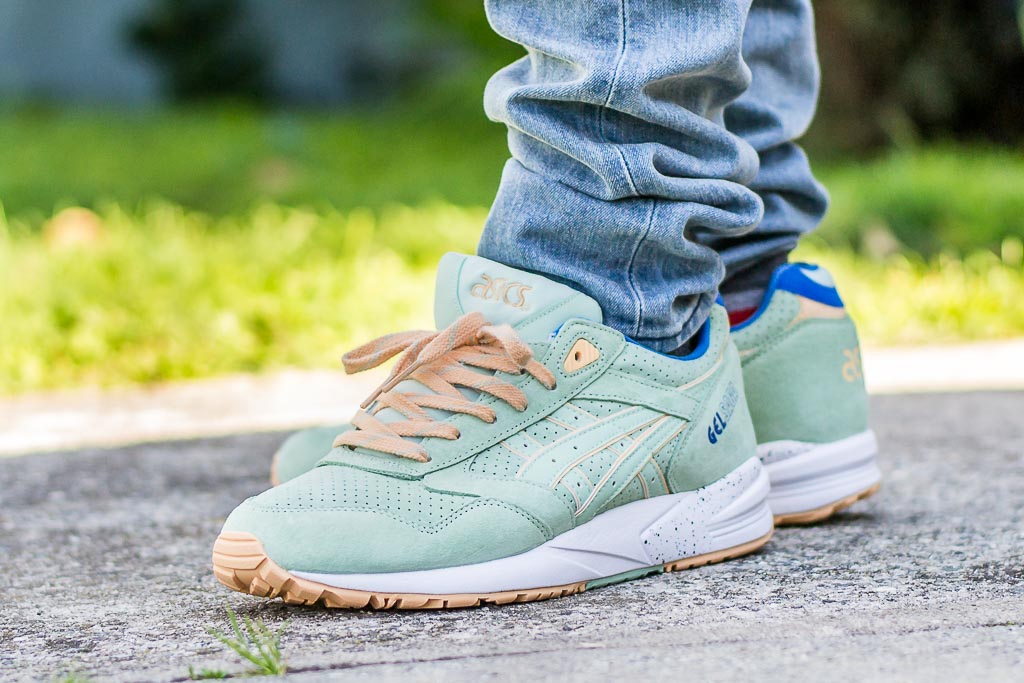 Asics Gel Saga Easter Pack
Colorway: Smoke Green / Smoke Green
Style Code: H6A0L 7474
Year of Release: 2016
MSRP: $110