WHERE TO BUY THESE
Filed Under:
Sneaker Collection
|
Sneaker Videos
December 5, 2017
I don't purchase too many of this model, but the Nike Blazer Mid Linen is definitely an exception to the rule. This shoe is marked as a premium release, and this is mostly due to the materials (more on that below). Other than that, there's nothing terribly remarkable about these – yet they are so dope and extremely slept on!
What To Sport These With?
When it comes to a shoe like this, a low-key fit is what the doctor ordered. That said, the linen colorway basically means these are a light tan. Thus, they go with just about anything except khakis / beige pants. You could wear all black with these, or do a lighter outfit. Today for example I went with a black longsleeve layered over a white tee with some blue denim.
How Are The Materials?
Many times, the textured leather Nike puts out looks great online but is borderline trash in person. Normally I go with suede blazers, but I took a chance with these and they don't disappoint! The leather has a nice grain to it, and is soft and pliable. Nike really did a good job on these and they definitely deserve the premium label! They aren't AM1 Pinnacle status but they are definitely worth the money in material quality.
How Do They Fit?
The Nike Blazer Mid Linen narrow and are comfortable at true size. Like most blazers, the most annoying part is getting them on and off, thanks to all the eyelets. That doesn't detract from the comfort though. Just avoid sizing down, as the narrowness of the shoe will take its toll on the sides of your feet and pinky toes if you do.
I really wanted to get in on this tan shoe craze that's been going on, but was struggling to find a pair I liked. Many of the Vans that have been dropping in tan colorways are being rocked by everybody already, so to me these represent a different and overlooked pair. Given my taste in kicks and how I like to have a really original collection, these became a must have! I highly recommend these to anyone wanting a new tan pair with great materials that not a lot of other people are rocking.
Where To Cop the Nike Blazer Mid Linen
As of the writing of this article, you can find these on eBay
and FootLocker
.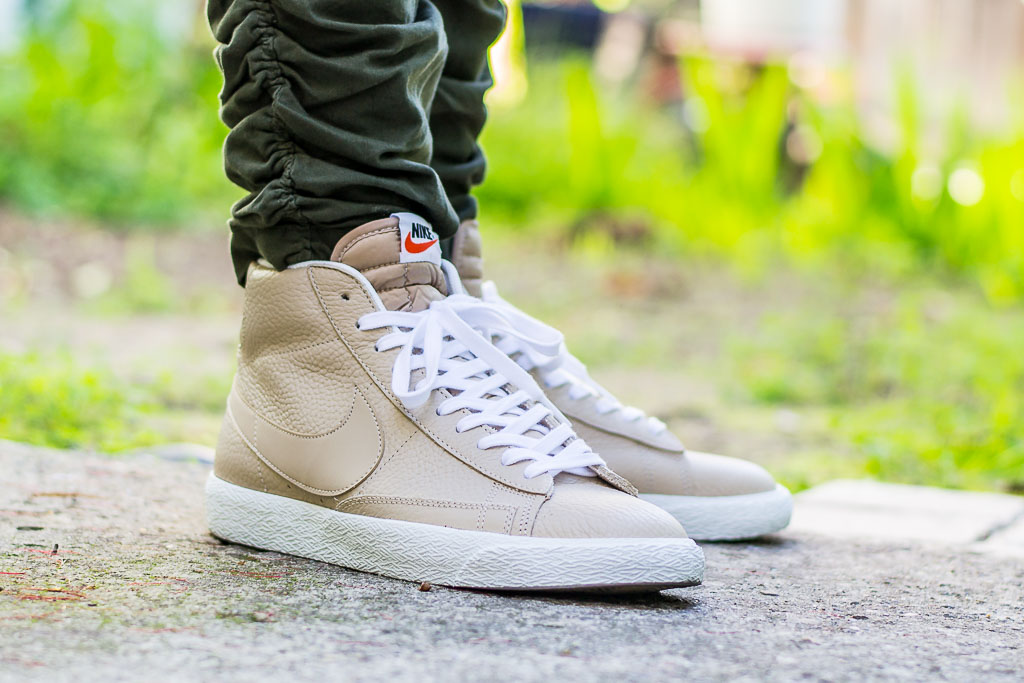 Nike Blazer Mid Linen
Colorway: Linen / Summit White
Style Code: 429988 202
Year of Release: 2016
MSRP: $95