WHERE TO BUY THESE
Filed Under:
Air Max
|
Sneaker Collection
|
Sneaker Videos
January 8, 2018
Nike is forever testing out new builds on the traditional Air Max 1, and one of these iterations includes the Nike Air Max Lunar1 Volt. Usually when only a few colorways on one of these mashups release, it's because the shoe wasn't that popular. At least, that's how it seems to me; just a few releases on a shoe and then Nike moves on and tries something else. In this case, we get a lunar sole on an Air Max 1.
What To Sport These With?
Dark jeans and a black, white or grey top are pretty much the only requirements for an outfit with these. Matching the volt comes down to personal preference, but I like rocking these with one of my favorite grey hoodies layered over a white elongated tee. Finish off the fit with black or dark blue jeans and you're good to go! Pants with small ankle openings are going to look the best with these.
How Are The Materials?
The shoe has an oddly-textured mesh upper which reminds me of hyperfuse somewhat. There are also some synthetic rubber-like overlays. There's no suede or leather, so I can't really judge material quality that well, but the build on these seems really solid. The construction is good; the shoes seem well put together and will probably be pretty durable as long as the mesh doesn't get ripped or punctured.
How Do They Fit?
These Nike Air Max Lunar1 Volt fit true to size and are very comfortable. The midsole and tongue are obviously a bit of a different shape, but for me it's not so different so as to make them look bad or affect the comfort. As a matter of fact, the shoes are lighter and more breathable than a regular Air Max 1 as a result of the lunar sole and materials on the upper. And the shape on the toebox is great, nice and pointy right out of the box.
Overall, I think these are a great variation on the Air Max 1 (at least this colorway), and an upgrade in many aspects! That said, this volt colorway is basically the only one I liked from the few that dropped. Still, I feel like this model was heavily slept on. My guess is that the odd-shaped lunar midsole threw some people off, especially fans of the Air Max 1. Which is a shame, because these shoes are actually really nice and the toebox shape beats that of most AM1 releases!
Where To Cop the Nike Air Max Lunar1 Volt
As of the writing of this article, I've found sizes of this colorway on Amazon and Jimmy Jazz. I've also seen them below retail on eBay
.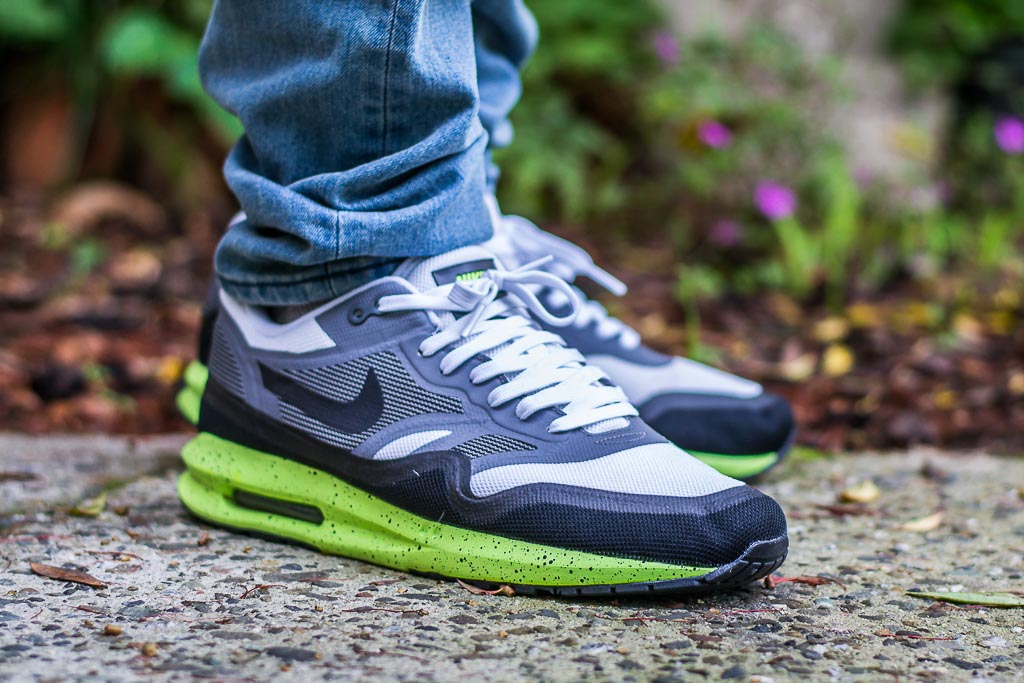 Nike Air Max Lunar1 Volt
Colorway: White / Black – Cool Grey – Volt
Style Code: 654469 100
Year of Release: 2015
MSRP: $130