WHERE TO BUY THESE
Filed Under:
New Balance
|
Sneaker Collection
|
Sneaker Videos
November 12, 2017
Wouldn't you know it, these went on sale right after I copped! Anyway, I think the New Balance 1500 Black Yellow are worth it at any price. My high school colors are black and yellow so I always keep an eye out for great colorways following this palette. I'm really feeling the fact that these are mostly black with hits of other colors rather than a mostly bright yellow shoe. These are apparently a retro colorway.
What To Sport These With?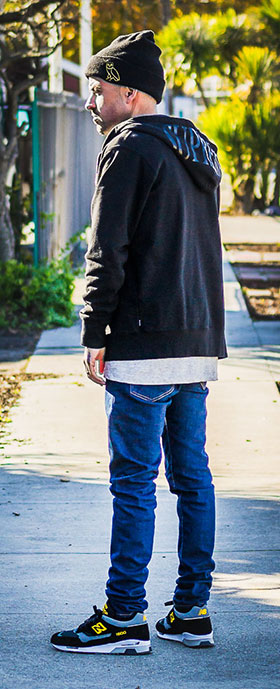 The yellow hits make these a tad tougher to match than you would think! I had to resist the temptation to go with an all-black outfit. While this would look dope, it's not particularly inventive. With a relatively plain looking shoe like this, it helps to spice up the rest of the fit with some color. In this case I'm going with dark blue jeans instead of black. For a top, I'm layering a grey Supreme longsleeve under a black Supreme hoodie. I'm topping it off with a black/gold OVO beanie. The grey and dark blue I think help avoid the "funeral" look and make the outfit a bit more creative/put together.
How Are The Materials?
These are Made in England New Balances, and they share the high quality standard of their premium Made in USA counterparts. These are mostly comprised of a very lush and buttery suede. The grey parts appear to be a nubuck or microfiber type material. Some of the piping on the heel area is 3M. I've seen NB's with better materials, but overall these hold up to the great material quality that NB is known for on their premium releases.
How Do They Fit?
The New Balance 1500 Black Yellow fit big but are really comfortable. I went a half size down and I'm loving the look and feel of these. The nice, pointy toebox shape really nails that retro aesthetic and requires no reshaping to look great!
I think people sleep on the Made in England joints here in the USA. While 997s and 998s are really popular here, over there we get more shoes like the 1500. Cultural and geographical differences aside, we can all agree that premium materials definitely make these worth the high price, and if you can catch a sale these can actually be a really good deal!
Where To Cop the New Balance 1500 Black Yellow
As of the writing of this article, I've seen these on End Clothing
and eBay
. If you are interested in some 1500s but can't find your size in these, try the New Balance website.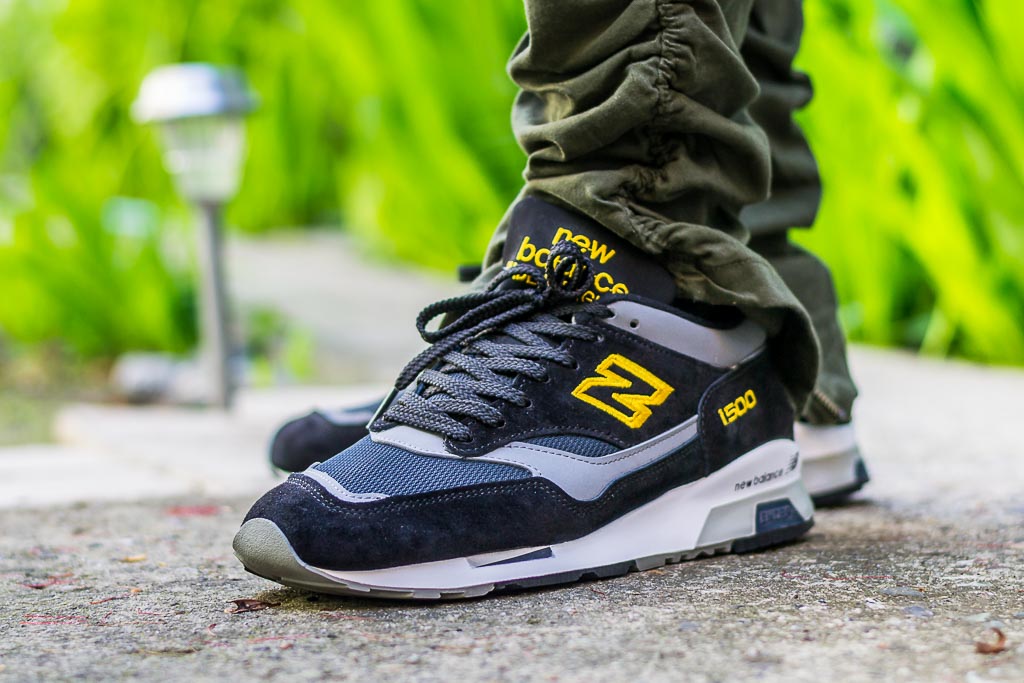 New Balance 1500 Black Yellow
Colorway: Black / Yellow
Style Code: M1500BY
Year of Release: 2016
MSRP: $260