WHERE TO BUY THESE
Filed Under:
Asics
|
Asics Gel Lyte 3
|
Sneaker Collection
|
Sneaker Videos
October 24, 2017
It's been a while since I copped a pair of Asics, but I feel these Asics Gel Lyte 3 Agave Green are totally worth grabbing. These are part of a "perforated pack" that is a send-up to the perforations covering the toebox and side panel. The other two colorways from the pack include birch (offwhite) and black.
What To Sport These With?
I went with some black pants and a grey hoodie layered over a white tee. The almost-grey shade of green definitely goes well with other grey clothes without being overly matchy. I'm not sure these would be good to pair with light colored denim. Khaki colored pants might work well though provided they have a narrow enough taper to suit the GL3 silhouette.
Materials
I'm pleasantly surprised with the materials. Most of the shoe is a nice soft suede. The front of the shoe feels like it could be leather but is actually a nubuck type of material. I figured the quality would be average at best, but I believe the suede to be a bit better than that on this particular pack. Materials fiends should definitely take interest in this shoe.
Fit
GL3s tend to run small and the Asics Gel Lyte 3 Agave Green Perforated Pack is no different. I recommend going true to size for a comfortably snug fit or a half size up for a roomier feel. I tend to err on the smaller side to keep the toeboxes from looking like bananas on my feet. In any case, the comfort and support can't be denied on these once sized properly.
The birch colorway looked pretty good, but these seemed like the more practical pickup in terms of adding to my collection. I like olive green kicks but don't own that many pairs. These are a good look for anyone needing this type of colorway in their stacks!
Where To Cop the Asics Gel Lyte 3 Agave Green Perforated Pack
As of the writing of this article, you can you can find these on eBay
. I've also seen these on Amazon and Ubiq
.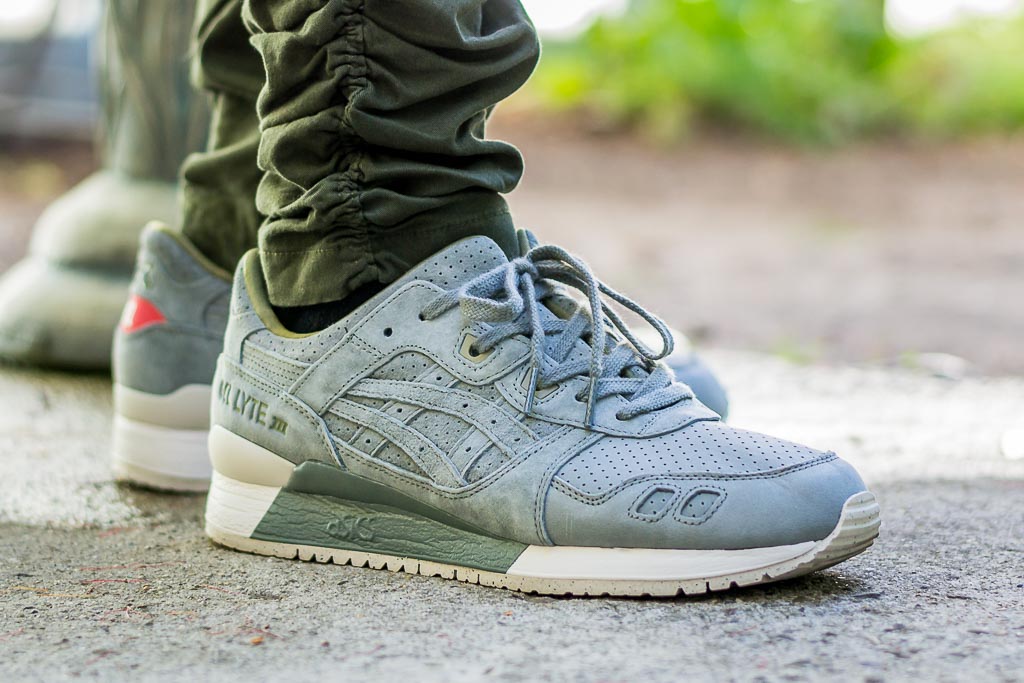 Asics Gel Lyte 3 Agave Green Perforated Pack
Colorway: Agave Green / Agave Green
Style Code: H7E0L 8181
Year of Release: 2017
MSRP: $120