WHERE TO BUY THESE
Filed Under:
Diadora
|
Sneaker Collection
|
Sneaker Videos
July 27, 2017
Feature is well known for great runner collabs, and these Feature Diadora N9000 Ice Cream are no exception! These kicks are part of a "gelato pack" that includes an earlier Pistachio-colored release and this Strawberry-flavored colorway. The shoe features branded ice cream graphics on the insole, box and paper. Feature's logo is stitched on the rear of the right shoe, and all text stitching on the shoes is done in shiny gold thread. These also include spare laces in a custom labeled jar reminiscent of a jar of sprinkles.
What To Sport These With?

For me, pink kicks generally go best with pink, brown, tan, grey and light blue tones. In this case, I went with an elongated waffle-knit Polo hoodie and some light wash denim. I'm also wearing a pink layering tee although the hoodie is so long you pretty much can't see it. I think I need a longer pink tee for this type of situation!
Materials
Premium Diadoras typically have excellent materials and these definitely fall into that category. These are covered in a mixture of smooth and full grain leather. Both textures are soft, pliable and buttery. Speaking of butter, the suede used near in bits on the sides and rear of the shoes and on the eyelets are smooth and soft to the touch. This shoe screams quality. The little stitches on the toebox are a nice touch!
Fit
The Feature Diadora N9000 Ice Cream fit huge but are very comfortable at a half size down. These may seem a bit stiff but break in very quickly. If the toebox seems bulky, these should respond well to some basic reshaping. Either way, I would not worry about comfort with these, provided you choose an appropriate size.
Overall I highly recommend these kicks. The box price is a bit steep, however Feature has killer sales all the time, so definitely keep your eyes peeled for deals. I'm somewhat patiently waiting for the Pistachio colorway to go on sale! I went with these first though as I think they're easier to pull off.
Where To Cop the Feature Diadora N9000 Ice Cream
As of the writing of this article, eBay is your best bet for these.
Watch out for fakes! If you're having trouble finding them or just want something more recent, try checking out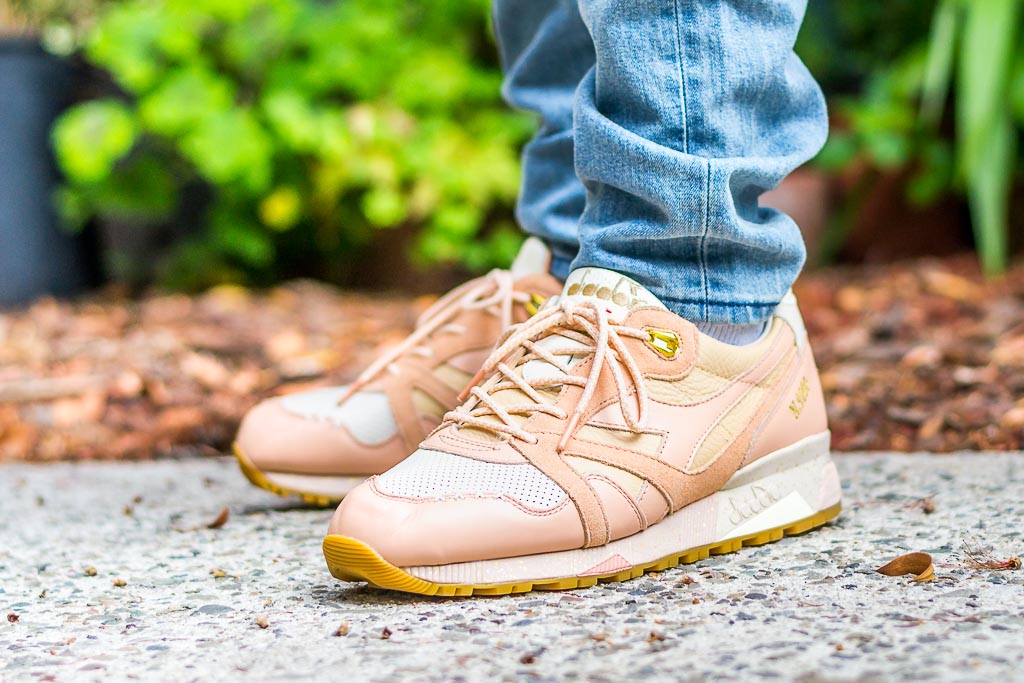 Feature Diadora N9000 Ice Cream
Colorway: Peach Nougat
Style Code: 501.170658 01 50042
Year of Release: 2016
MSRP: $210