WHERE TO BUY THESE
Filed Under:
Diadora
|
Sneaker Collection
|
Sneaker Videos
December 4, 2017
These Diadora S8000 Italia Einsign Blue are one of my favorite pickups. The Made In Italy Diadoras in general have a really high quality to them, which definitely explains the higher price tag. These get their name from the colorway although I read somewhere that they are based off of the waters of the Amalfi Coast. The S8000 is a 90s runner that has recently seen a slew of retros.
What To Sport These With?
These kicks would look great with some khakis or grey denim. Black jeans can also work. This is one of those rare cases where I feel like a top with some sort of blue design might help coordinate an outfit together with these. If I'm going with a light colored bottom I'd match with a white tee with a blue graphic. Meanwhile for black or dark denim I would add in a burgundy top to complete the fit.
How Are The Materials?
I feel like the premium N9000s I have are what turned me onto the Made In Italy quality with regards to Diadora. It seems like this is their equivalent of Made In USA New Balance in terms of materials. I still think the NB's provide a better overall quality, but Diadora is very competitive in this area. The S8000 to me is a little less buttery but still very premium. The mostly suede upper has a few leather hits and all of it is lush and of very good quality.
How Do They Fit?
The Diadora S8000 Italia Einsign Blue fit slightly large. I recommend a half size down from your typical Nike size. These are very comfortable and the suede uppers provide a lot of give. The thickness of the sneaker would ordinarily imply a longer break in period, but I haven't found that to be the case with these.
The S8000 is definitely a bit more snub-nosed than most retro runners that I'm a fan of. Diadora as a brand doesn't seem to subscribe to the whole pointy toe aesthetic. That said, it feels good as a person of Italian descent to rock something made in the home land. Especially something of this quality. Shape is just a minor gripe, and that aside, these look great! I highly recommend going with one of the Made in Italy versions of the S8000 if you decide to cop.
Where To Cop the Diadora S8000 Italia Einsign Blue
As of the writing of this article, you can find these on Ubiq
and eBay
. If you want a different colorway, you can also check Amazon.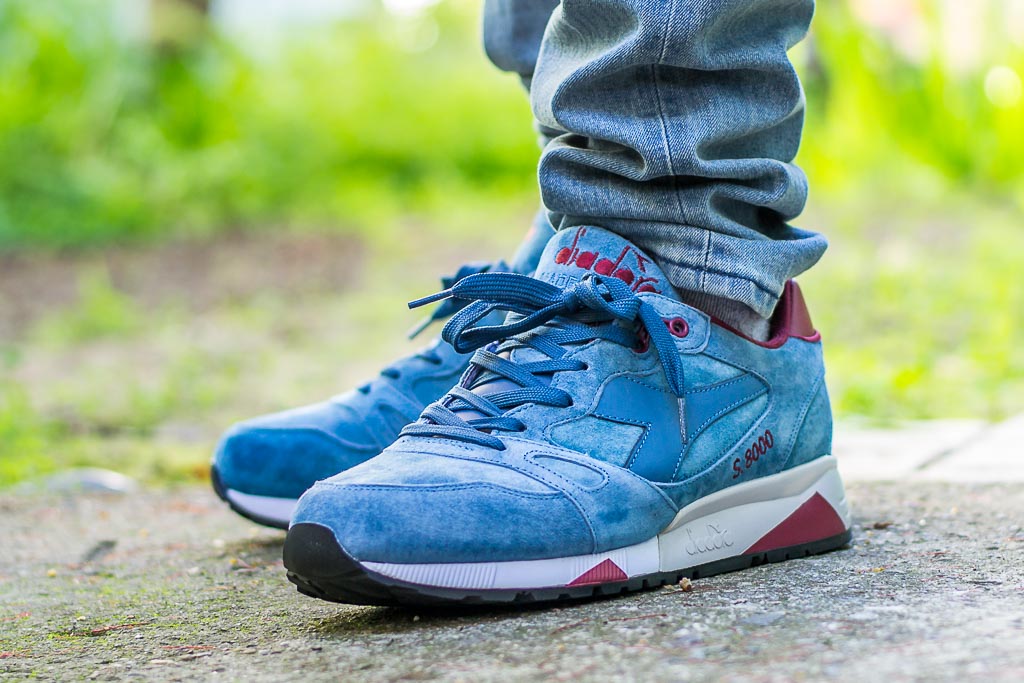 Diadora S8000 Italia Einsign Blue
Colorway: Einsign Blue
Style Code: 501 170533 01 60030
Year of Release: 2016
MSRP: $220