WHERE TO BUY THESE
Filed Under:
Air Max
|
Sneaker Collection
|
Sneaker Videos
January 12, 2018
While Nike seems to be moving Air Maxes to upgraded models, with shoes like the NikeLab Air Max 1 Pinnacle Ocean Fog, they still take the time to cater to fans of their classic silhouettes. The Pinnacles basically take a dope Air Max 1 colorway, revert it to it's classic shape and add in premium materials. These come in a pull out style orange Nike box and feature embossed Nike logos on the tongue tag and backtab (as opposed to stitched in lettering).
What To Sport These With?
I found this shoe easiest to wear in a blackout type fit. Today I'm going with black jeans and a black top layered over a grey elongated tee. These should also look pretty good with light blue or grey denim and a white top. Either way, I'd avoid wearing too much blue as there's already three shades of it on the shoe.
How Are The Materials?
These sport some insane materials. By insane, I mean insane quality! The shoes feature a super buttery short haired suede all around the shoe. The swoosh is an even shorter grain suede. The toebox, upper rear and light blue side panel are all a soft, supple full grain leather. The ankle liner features this leather as well. The whole point of this shoe besides the shape is the materials, and they definitely do not disappoint!
How Do They Fit?
Shape, shape, shape! These are on point (pun intended). The Air Max 1 Pinnacle Ocean Fog brings back the classic Air Max 1 shape, and does away with the shoveltoe found on most GR pairs. The shoe fits true to size and is very comfortable. With Air Maxes, the fit is a tad narrow, so I personally avoid sizing down at all. The shape of the shoe will prevent your foot from looking too big!
I thought I was done with Air Max 1s and pretty much Nike in general but they keep pulling me back in with these top-tier quality releases. Immediately after getting these in I realized I might have to grab some of the other colorways! If you still have love for AM's, I highly recommend a pair of Pinnacles!
Where To Buy the Air Max 1 Pinnacle Ocean Fog
As of the writing of this article, you can find these on eBay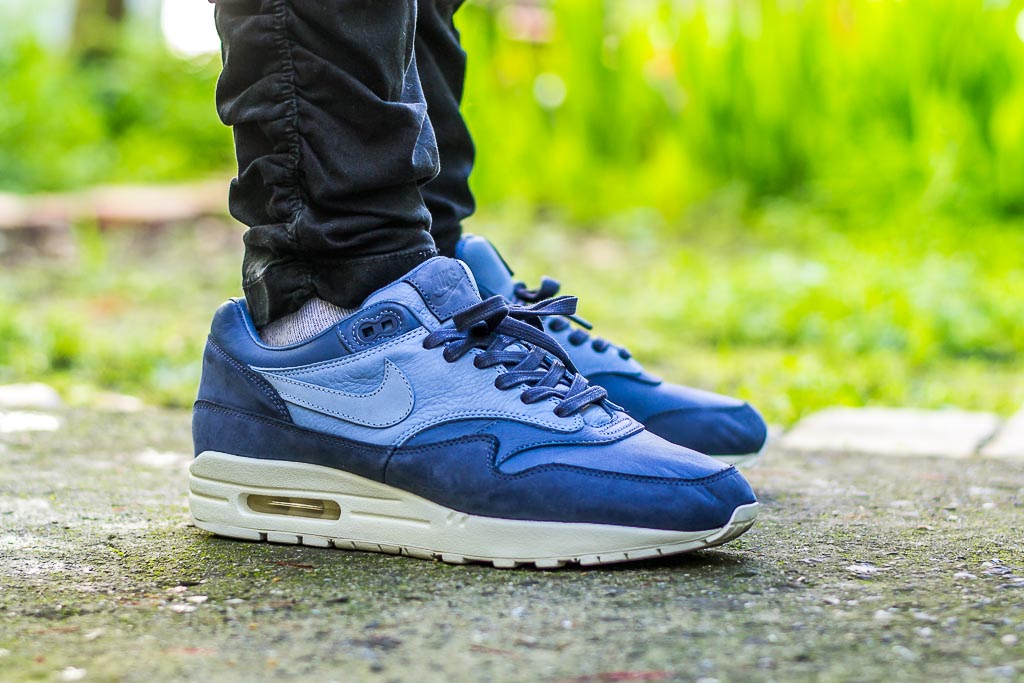 Air Max 1 Pinnacle Ocean Fog
Colorway: Ocean Fog / Provence Purple
Style Code: 859554 400
Year of Release: 2017
MSRP: $160